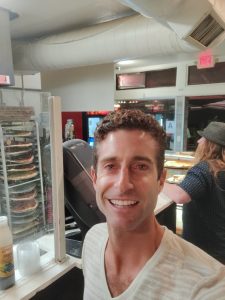 Do you own a business in San Diego, California?  
There are so many small businesses in San Diego, California.   Pizza shops, accounting offices, tax preparers, nail salons, dry cleaners, clothing tailors, smoothie shops, hair salon, barber shops, insurance agents, real estate offices, mortgage broker offices.  You are the fabric that make up our economy and how special San Diego really is!
Why not make sure you have the right type of coverage on your commercial insurance in San Diego and competitive rates?
Commercial insurance can provide coverage for liability and also property coverage.  Do you need coverage for your office equipment, your inventory, your restaurant equipment?   Do you own an apartment building or a shopping center?  Do you need fire insurance coverage for the building?   You can also add professional liability coverage, cyber liability coverage, employee benefits liability coverage, etc.   These are just some of the important things to consider when reviewing your commercial insurance in San Diego.
Call our insurance agency today for a coverage review on your commercial or business insurance.